Explorer Scouts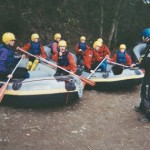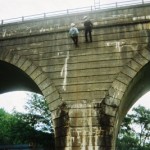 The Westburn Explorer Scout Troop meets in the Youth Hall of Greenock Westburn Church on a Monday evening from 7 – 9:30 pm
Explorer Scouts are open to boys and girls aged 14 to 18 years.
The Explorer Scout Leader is Mr Campbell Cairns – Tel 01475 710706
There are currently 12 Explorer Scouts in the unit. They have participated in the same range of activities as the Scouts. Four of the Explorers help run the Scout Troop on a Monday night. The highlight of their year will be the summer camp to the Czech Republic in August of this year. In June of this year they hope to win the national Explorer camping competition to make up for coming second last year.
If you or if you know someone who would like to come along please speak to Campbell Cairns,
View the Greenock and District web site by clicking here
View the national Explorer Scout's website by clicking here.