Cub Scouts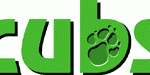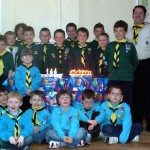 The 5th Greenock and District Cub Scout Pack meets in the Youth Hall of Greenock Westburn Church on a Friday night from 7:30pm to 9pm
The Cubs are open to both boys and girls between the ages of 8 and 11 years old.
Cub Pack Leader is Mr Ricky Martin – Tel 01475  790840
If you know of anyone who would like to come along or, indeed if you would like to come along, please do so. We will be delighted to see you!
If you want more information, please phone Ricky on the above number.
Come Along! Make Friends! Have Fun!
On Saturday 14th & Sunday 15th March, the Cubs have had a very enjoyable Pack Holiday at Everton Campsite. It never ceases to amaze me how long children will 'play in the mud' and thoroughly enjoy themselves. My sincere thanks go to Liz Pinkerton for the Marvellous Macaroni and the Scrumptious Shepherds Pie also to David Storey for the Archery Session and to Campbell and his Scout assistants for the Crate Climbing and the 'Hide and Seek' Wide Game in the evening. Also to Steven and Andrew for all their hard work over the weekend. And lastly, to Catherine and Billy Black for all their help on the Saturday. I Couldn't Do It Without You Folks!!!
On Wednesday 29th April, 3 of the Cubs attended the District Art & Model Competition at King's Oak Primary School, with Nadia Cummings winning the trophy for her picture in the '9 year old Art' category. Well Done Nadia!!!
The Cub Activity Day takes place on Sunday 7th June at Everton Campsite with lots of fun and games in store – including the annual Football Competition!
As always, if you know of any child who would like to be a Cub Scout – boy or girl, aged between 8 & 10 years of age – please encourage them to come along on a Friday evening to the Youth Hall. We meet there from 7.30 to 9.00pm.
Link to Cub Pack's website – by selecting here
Below is a selection of photographs taken at the recent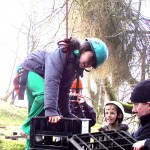 weekend camp. Click on a image to view an enlarged view.