Worship @ Home on Wednesday 14.10.20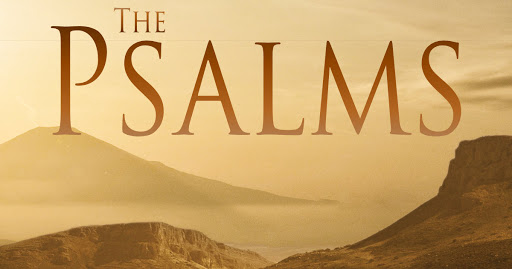 Here is an outline of our Worship @ Home on Wednesday which you can use on your own or with other people who are in your household.
The Psalms are always a good source of worship. They come in so many forms.
To begin worship, we read in Psalm 122:
I rejoiced when they said to me, 'Let us go to the house of the Lord.'
Then in praise, Psalm 146:
O praise the Lord.
Praise the Lord, my soul.
As long as I live, I will praise the Lord.
In thankfulness, Psalm 92:
O Lord, it is good to give you thanks.
When we come for forgiveness, Psalm 51:
Wash away all my guilt, and cleanse me from my sin. For well I know my misdeeds.
For all our circumstances, there is a Psalm.
Most people's favourite is the 23rd Psalm. Here it is as we find it in Hymn 462:

The King of Love my Shepherd is,
whose goodness faileth never;
I nothing lack if I am his
and he is mine for ever.

Where streams of living water flow
my ransomed soul he leadeth,
and where the verdant pastures grow
with food celestial feedeth.

Perverse and foolish oft I strayed;
but yet in love he sought me
and on his shoulder gently laid,
and home rejoicing brought me.

In death's dark vale I fear no ill,
with thee, dear Lord, beside me;
thy rod and staff my comfort still,
thy cross before to guide me.

Thou spread'st a table in my sight;
thy unction grace bestoweth;
and oh, what wonder and delight
from thy pure chalice floweth!

And so through all the length of days
thy goodness faileth never;
Good Shepherd, may I sing thy praise
within thy house for ever!
Henry Williams Baker (1821–1877) (alt.)

We may not be able to sing together in church, but we can sing at home, so join in the words of that hymn, a hymn of praise and of comfort in these difficult times, and one which has lasted for thousands of years, since the Psalmist first set down the words.
And at the end of worship, a blessing and a promise, Psalm 121:
The Lord will guard you against all evil.
The Lord will guard your going and your coming, now and for evermore.
Amen