Welcoming Social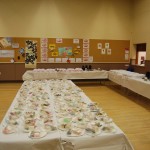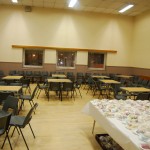 Following the formality of the Service of Induction for Rev. Karen Harbison, the congregation adjurned to both our main hall and youth hall for a  light supper that had been prepared by members of the congregation.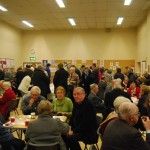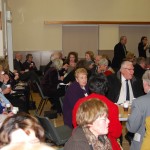 Having been fed and watered, we returned to the sanctuary for an enjoyable Welcoming Social.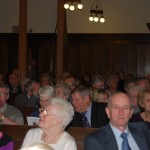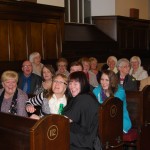 It began with The Rev Morris Coul taking the chair where he took the opportunity to thank the congregation for the friendship given to both his wife (Ann) and himself during his two years at Westburn.  He thanked the many people who had taken part in the preparation for the evening.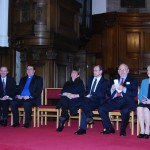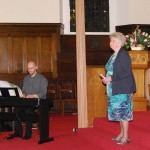 Words of welcome were given by Session Clerk, Stuart Robertson to Rev Karen Harbison. This was followed by Presbytery Elder, Miss Margaret Crawford, presenting a painting of the Cardwell Bay area as seen many years ago.
At this point, a member of our choir Margaret Forbes sang 'Where e'r you walk'
Karen replied giving thanks for the friendship that she had received to date and looked forward to her time with us at Westburn.
Morris then vacated the chair in favout of Karen
Assistant Session Clerk, Mr Alan Gallacher, gave a farewell to Morris, recognising his time with us and the outstanding pastoral work that he had carried out.  Elder Mr George Murray made a presentation to Morris.
Guest Speaker, Rev Peter Johnstone , spoke warning us of the demands that would be imposed on us by his dear friend Karen bursting in to Gilbert and Sullivan lyrics to describe her many lists. The advice given was to make sure our name was not listed.
As the evening drew to a close we were again treated to the singing of Margaret Forbes as she sang the Irish Blessing
Elder Cath Barbour gave the Vote of Thanks where she acknowledged the people and work that was put in to the evening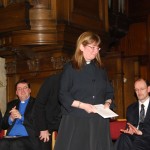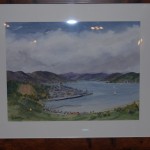 Perhaps tired but very elated we made our way home.
CLICK ON ANY PHOTOGRAPH TO VIEW FULL SIZE