Prayer Time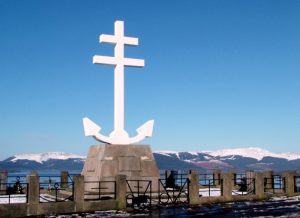 The logo of Greenock and Paisley Presbytery comprises an anchor with a superimposed cross (inspired by the Cross of Lorraine).
Through prayer, with God's help we can promote the gospel message.
Eternal loving God,
We ask you to guide each one of us as with our varied talents we try to live out the gospel message and to be a faithful part of your church and community.
Help us each in our own ways to promote the message of your gospel, the message of peace, of solidarity, of togetherness. Amen.
(from Douglas Scott on behalf of Presbytery Prayer Promoters)