Prayer Time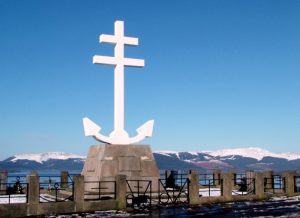 The logo of Greenock and Paisley Presbytery comprises an anchor with a superimposed cross (inspired by the Cross of Lorraine).
As Christians, let us brighten the darkening days of approaching winter by reflecting and conveying God's love.
Eternal God, we thank you for the spark of love which you ignited to brighten our dark world and heal our ailing lives.
Inspire us, your disciples, to be mirrors that reflect your love in this world.
Shield us from arrogance, spite, bewilderment and hesitation. So let us go forward galvanised by the power of your love. Amen.