Prayer Time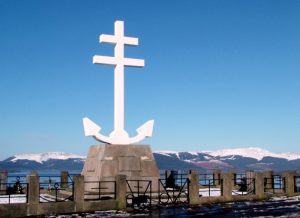 The logo of Greenock and Paisley Presbytery comprises an anchor with a superimposed cross (inspired by the Cross of Lorraine).
Let us pray in faith and hope.
Eternal, loving God,   amid the shrill cacophony of competing and often enticing ideologies that tempt and sometimes beguile us, help us to keep calm and hold on to the message of hope based on love as illustrated in the gospel of the words and deeds of Jesus.
In confusing and contradictory times, show us your way, and encourage us to follow it over all the obstacles. Amen.