Prayer Time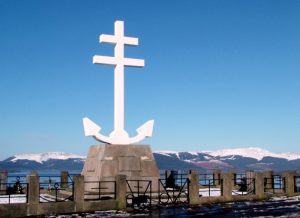 The logo of Greenock and Paisley Presbytery comprises an anchor with a superimposed cross (inspired by the Cross of Lorraine).
Let us always remember in prayer the communities of which we are part. Here is a short prayer of intercession, expressed in very general terms, useful for all.
God of life,  we thank you for our families, our neighbours and friends, for communities where we feel at home.
We commend to you people who are close to us, precious parts of our community, who are having a hard time; people who seek assurance, seek purposeful employment, seek healing, seek acceptance and love.
Be with us all during our ups and downs, in our good times and bad times, and guide us to do good, to follow your will. Amen.