Prayer Time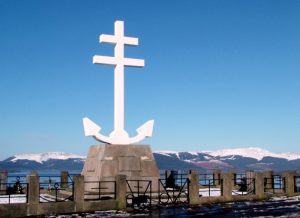 The logo of Greenock and Paisley Presbytery comprises an anchor with a superimposed cross (inspired by the Cross of Lorraine).
Here is a prayer for Christian solidarity and respect for our material world.
This summer there has not been much sunshine in our part of the world. But no matter, since as Christians we believe that Jesus Christ is the sunshine of our lives.
Lord Jesus Christ, you who are the true sun, who through your coming to us and shining among us enliven and bring joy to all creation, we ask you now: shine benignly in our hearts so that our sense of your justice can inspire our thoughts and shape our lives. And may we always walk in the light of your bright day. Amen.