Prayer Time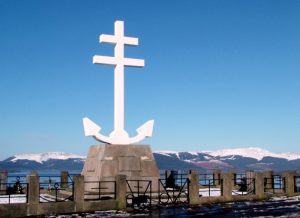 The logo of Greenock and Paisley Presbytery comprises an anchor with a superimposed cross (inspired by the Cross of Lorraine).
Here is a prayer for Christian solidarity and respect for our material world.
Lord, through Jesus' example you call all your peoples to unite in mutual respect and compassion. So fill all our hearts with enthusiasm to cherish one another.
And since you have entrusted to us the care for this planet and the exploitation of its resources and fruits for the benefit of all, endow us with the wisdom to maintain and sustain its fertile potential in reflection of and as witness to your all embracing love. Amen.