Prayer Time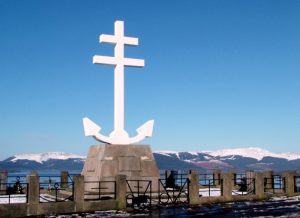 The logo of Greenock and Paisley Presbytery comprises an anchor with a superimposed cross (inspired by the Cross of Lorraine).
God is always with us, even at times when we feel low. Let us pray.
Eternal loving God, you are always with us, even when we feel like losers. You give us strength to cope even when we are down low. And you empower us to rise up, to start again.
You, and only you, can build us back up and inspire us to hope; make us smile and laugh again. And your good will to us will always blast through our stubborn resistance and our petty pessimism. Bless us as we share that news with those we meet. Amen.