Prayer Time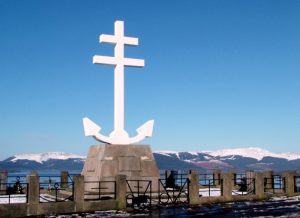 The logo of Greenock and Paisley Presbytery comprises an anchor with a superimposed cross (inspired by the Cross of Lorraine).
STEPPING FORWARD THROUGH THE YEAR WITH JESUS
Whenever we have doubts, may we remember to whom we can always turn.
Eternal loving God, in our daily lives help us to resist the temptation of taking the easy option, of going with the flow.
Help us not just to say what people want to hear, or conform to the norm.
Jesus, our guide, stands up and stands out for what is good, for your will.
May we follow his footsteps and his example. Amen