Order of Service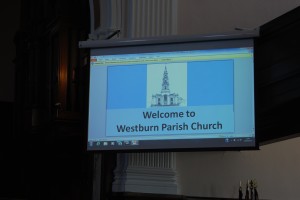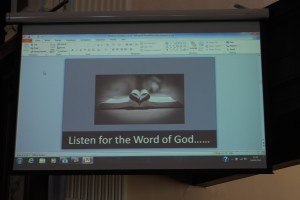 It is our intention to give the Order of Service for the coming Sunday on this page together with  the Intimation.
We will be delighted to welcome you at any of our Services
Feel free to join us and sit in any of our many pews.
              Sunday 26th March 2017 
                  Words for the way –   Lent 4                    
                        Theme – Division 
                  We gather as the people of God
** (Denotes all stand if able)
              Call to Worship
**Hymn 213 –  Every new morning
Prayer & Lord's Prayer
                  We listen to stories of faith and hope   
             Time with the children
**Hymn 632 – Our children Lord in faith and prayer. Verses 1&2
Baptism
** Hymn 632 verses  3&4
                   Reading –   Luke 16 – 19 – 31
                 ** Hymn  600 –  Spirit of God
  Sermon
              We respond in faith and hope
Offering. **doxology & dedication
**Hymn 721 – We lay our broken world
Prayer of thanksgiving  and  intercession
Reflection
**Hymn 502 – Take my life Lord
                     We go into the world in faith and hope
                   ** Benediction & Amen    
       **Sung blessing – the Blessing of God be upon you
The Blessing of God be upon you
and around you, wherever you go.
   The blessing of God be within you
    and among you, wherever you go.
     Wherever you go, whatever you do,
     May the blessing of God go with you. 
Thought – from Christian Aid: Count Your Blessings Lent 2017   When I needed a shelter were you there.
Prayer : Thank you, Lord, for my home .I pray for those who have had to flee to find a safe place to call home and those who have no place to call home. May we all welcome refugees to a place of safety.  Amen
                               Intimations
Tea and Coffee – Will be available at the close of the Service in the
Main  Hall.
Crèche – During the 11.00 a.m. service there is a crèche available in the Lounge for babies and toddlers.
 Taize Service – Takes place this evening with tea/coffee and cakes at 7.30pm. and worship beginning at 8pm. For those of you who would like to learn some of the songs beforehand,  there will be a practice after worship this morning and/ or at 7 pm. this evening.
Reflective space for Lent – the church will be open for quiet reflection and prayer between 7pm and 8pm. every Wed. through Lent. There will be music and a few words to guide our thoughts. Please feel free to come for any or all of the hour.
Minister's Holiday Karen will be on holiday from 31st March to Wednesday 5th April.
Palm Sunday –  11 Volunteers needed who would be willing to take part in a group reading –no acting or memorizing of words necessary ! Please speak to Karen today.
Guild – Tuesday 28th March we are having an in house meeting.
Church Cleaning – Team D Friday 31st March  9.30am.
 Worship Committee – Have produced two prayer cards which have been put in the pews. They are particularly intended for visitors to take away as a reminder of their visit, but if you would like to take one for your own use or to give to a friend, please do so.
LIFE and WORK-  March issue is now available priced £2.50. This month's cover articles are CHURCH AND PLAY – What is    Godly play? A LIFE OF SERVICE – Focus on writer Irene Howat and I Know How You Feel – Dealing with chronic illness and much more inside.
All enquiries to  Shelagh Hendry Tel:- 794667
SAFEGUARDING TRAINING   – The following dates for                               volunteer training are now available
Sun.23rd April, Paisley Glenburn 1.30pm
Sunday 7th May,      Paisley Lylesland 1.30pm
Saturday 13th May, Port Glasgow St Andrews 10am
 Elders Training Sunday 2nd April Elderslie 1.30pm.
Volunteers are reminded that they should attend training at            least  once every 5 years and the Church of Scotland now requires that a record  is kept of when people have attended training. Anyone wishing to attend should contact:Jennifer Boag ( Tel: 720125 e-mail jenniferboag@hotmail.com)
Or Sheila Tait ( Tel: 0794 454 3099 e-mail:                                sheilatait172@btinternet.com
Sponsored Walk for Ardgowan Hospice – Saturday, 8th April 2017  – Simon Hutton and Family will be walking 22 miles from Inverclyde to Glasgow in memory of his late father in law Joe, who passed away in December.
All funds raised will support the Hospice which cared for Joe during the last 10 days of his life .Any donations  would be appreciated either online https://.justgiving.com/idwalkamillionmiles or via sponsor sheet at the foot of the North Gallery stairs.
Church Flowers – If you can help with the delivering of Church Flowers after worship this week and next , please speak to Liz Irvine.
Order of Service and Intimations are available on our website.
Follow us on Facebook
Intimations for Order of Service for next week should be submitted by 5.00 pm .next Wednesday to:-
Duty Team next week is Team G
Church Officer next week is Duncan
"WORSHIP, FRIENDSHIP, ACTION
             a kirk that cares"
Greenock Westburn Church, 9 Nelson St. Greenock
Tel:- 720257 ( www.greenockwestburn.org.uk)
Scottish Charity No:- SC005106
Revd. Karen E. Harbison Tel:01475721048  Email: calumkaren@yahoo.co.uk
If you have any information you would like to pass to the minister. Someone ill, in hospital or in need for a ministers visit or a change of address, please fill in the form and give it to the minister or any office bearer, thank you
Name:
(Mr/Mrs/Miss)
……………………………………………………….
Address:
………………………………………………………………………………..………………………………………………………………………………..………………………………………………………………………………..
Tel No.
………………………………………………………………………………..