Order of Service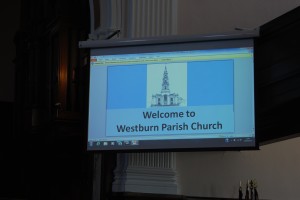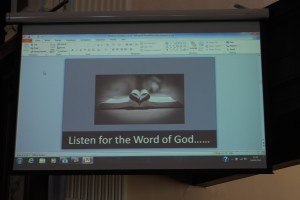 It is our intention to give the Order of Service for the coming Sunday on this page together with  the Intimation.
We will be delighted to welcome you at any of our Services
Feel free to join us and sit in any of our                                     
Order of Service  
                   Sunday 28th May 2017 
                  Keeping on the way – Easter 7              
                  Theme – One in Christ
                   We gather as the people of God
                  Bible / Introit / Welcome / Intimations
** (Denotes all stand if able)
              Call to Worship
                **Hymn –  198 Let us build a house
Prayer & Lord's Prayer
                  We listen to stories of faith and hope
               Time with the children
               **Hymn –  Give me oil in my lamp
                 Reading –    Galatians 3 : 1 – 9,  23 – 29
                ** Hymn –  Bind us together Lord
Sermon                      
                   We respond in faith and hope
                         Offering. **doxology and dedication
** Hymn –  710 – 'I have a dream' a man once said
Prayer of thanksgiving and intercession
Reflection
                      **Hymn – 182 Now thank we all our God
                    We go into the world in faith and hope
** Benediction & Amen 
                   **Sung blessing   –   Go out and serve him
                     Evening Service 7pm. Café Worship
                    Theme – Running over
                 Welcome Music – Mhairi's wedding, Running over
                Welcome & introducing theme – Karen
**Hymn – Come on and celebrate
Prayer –  Sheila
Discussion – Karen               
Reading – John 2: 1 – 12 Jennifer
** Hymn – Christ is our light
Monologue – Karen
Prayer – Hazel
** Hymn –  180 Give thanks with a grateful heart
Benediction – Karen
Wedding music & chocolate fountain  
Thought :" Earth and sky wood and fields, lakes and rivers, the mountain and the sea, are excellent schoolmasters and teach us more than we can ever learn from books.
Prayer : Dear Lord, let us give thanks for the world around us. Thank you for all the creatures, stones and plants. Let us learn their lessons and seek their truth, so that their path might be ours and we might all live together in harmony
                               Intimations
Tea and Coffee – Will be available at the close of the Service in the Main  Hall.
Crèche – During the 11.00 a.m. service there is a crèche available in the Lounge for babies and toddlers.
Evening Service – The next evening service is this evening at 7pm. and it will be café style worship. We will be focusing on the story of the Wedding at Cana. Please come wearing a buttonhole or hat or something else suitable for a wedding.
Big Messy Picnic – takes place on Sat.3rd June from 11am to 1pm at Lyle Kirk (Newark St.) when we will be joining together with other Messy Churches in Greenock and Gourock to celebrate a Welcome Home Party. All are invited.
Worship Committee – Have produced two prayer cards which have been put in the pews. They are particularly intended for visitors to take away as a reminder of their visit, but if you would like to take one for your own use or to give to a friend, please do so.
Cruise Ships – We will be opening the Church from 10am to noon again this year to welcome visitors from some of the visiting cruise ships.  There is a list of dates in the foyer of 14 of the bigger ships.  If you have 2 hours to spare ( or part of 2 hours ) on any of the dates listed please add your name.  Thank you.  Thanks to those who have already volunteered.
 Cleaning Team B meet Wednesday 31st May at 7.00pm
LIFE and WORK- June  issue is now available priced £2.50. This month's cover articles are MAKING A DIFFERENCE, church-led youth projects in Scotland's poorest areas,  ROOTED IN FAITH , son of the manse director of BB Scotland, NOT JUST ANOTHER MANAGEMENT TOOL, how future focus could work in your congregation and much more inside. All enquiries to Shelagh Hendry Tele 794667
Would you like to help a sailor  – Our project in the Shawl  Group this year is knitting for seafarers. We have been given a set of patterns from the Sailor's Society for the items they require. If you are a knitter and would like to join in with our project please speak to myself or any other member  of the shawl group. The last date when completed items should be handed in, is Sunday 12th November 2017. Doreen Borland'
An Australian Branch of The Green Oak Tree –  a memoir of   David ( Zanoni ) Russell who was an active elder in Martyrs & North   back in the 1940/1950's'  It tells about the Author's life in   Greenock before he emigrated to Australia in 1951 and for the life he made for himself and his family out there.  He is now 99 years of age and is a faithful member of his church in Brisbane.   The book is available for borrowing from the Church library and more information is available from Hazel Munro
Alzheimers Scotland –is having a 'Tea and Blether' afternoon on Friday 2nd June.  They were wondering if any of the congregation would like to come along between 1.30 and 3.30 pm to sit and talk to some of their Dementia Group. There is a poster on the notice board with all the information.
Intimations for the Order of Service – If your intimation is quite lengthy it would be helpful if it is sent as an attachment. Thank you                             
"WORSHIP, FRIENDSHIP, ACTION

             a kirk that cares"
Greenock Westburn Church, 9 Nelson St. Greenock
Tel:- 720257 ( www.greenockwestburn.org.uk)
Scottish Charity No:- SC005106
Revd. Karen E. Harbison Tel:01475721048  Email: calumkaren@yahoo.co.uk
If you have any information you would like to pass to the minister. Someone ill, in hospital or in need for a ministers visit or a change of address, please fill in the form and give it to the minister or any office bearer, thank you
Name:
(Mr/Mrs/Miss)
……………………………………………………….
Address:
………………………………………………………………………………..………………………………………………………………………………..………………………………………………………………………………..
Tel No.
………………………………………………………………………………..