Order of Service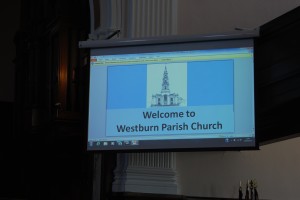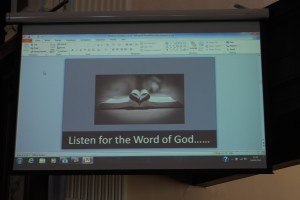 It is our intention to give the Order of Service for the coming Sunday on this page together with  the Intimation.
We will be delighted to welcome you at any of our Services
Feel free to join us and sit in any of our                                     
         Order of Service    
Sunday, 17th September 2017
We gather as the people of God
'Go….'
Go sacrifice…
Bible / Introit / Welcome / Intimations
** (Denotes all stand if able)
 We gather as the people of God
Call to worship
**Hymn 162 – The God of Abraham praise
Prayer & Lord's Prayer
 We listen to stories of faith and hope
Time with children
**Hymn – Our God is a great big God
Readings –  Genesis 21 : 1 – 3, 22: 1 – 14
**Hymn – 97 – O God you search me and you know me
Sermon
We respond in faith and hope
Offering, doxology & dedication
**Hymn  –  Father  I place into your hands
Prayer of thanksgiving and intercession
Reflection
**Hymn  – 270 – Put all your trust in God
We go into the world in faith and hope
** Benediction & Amen
**Sung blessing   804 – You shall go out with joy
  THOUGHT: The vision of The Church of Scotland is to be a church which seeks to inspire the people of Scotland and beyond with the Good News of Jesus Christ through enthusiastic worshiping, witnessing, nurturing and serving communities.
PRAYER: Who is willing to be the lone voice, the first to speak out, the hand that reaches out and touches the leper, the one who stands in solidarity?  Lord, I wish it could be me.  Amen
Intimations
Tea and Coffee – Will be available at the close of the Service in the Church Centre Hall. Please join us for fellowship.
Crèche – During the 11.00 a.m. service there is a crèche available in the Lounge for babies and toddlers.
Next Sunday – Worship will be held at 11am in the Sanctuary.
 South African Projects – There will be retiring collections in aid of our supported African projects after both the Harvest Thanksgiving service on 24th September and the Communion service on 1st October.
 Concert – our friends in Wellpark Midkirk are hosting a concert with singer songwriter Garth Hewitt on tonight at 7.30p.m.
Guild – Tea and Chat afternoon in Lyle Kirk (Union Street) Thursday, 21st September between 2-4pm. Come along for all or even part of this event.
Pilgrim Course – starting on Monday, 18th September at 11 a.m. we will be studying the Lord's Prayer. All welcome.
LIFE and WORK- September issue is now available priced £2.50. This month's cover articles are COMMUNION AND THE CHURCH, the place of sacrament, I SLEEP VERY WELL AT NIGHTS, the high flying banker who became a minister, WILL THE FUTURE HAVE A CHURCH, from death spiral to Phoenix. And much more inside. All enquiries to Shelagh Hendry Tele 794667
 Greenock Christian Aid Coffee Morning  
Next Saturday 10am – 12 noon at Westburn
Donations of home baking are appreciated in advance of the event. Volunteers are requested to assist on the day in the kitchen. Please speak to Simon Hutton (07513 838 590).
Safeguarding: New dates for training are as follows:
Volunteer Training
>Sunday, 24th September, Houston and Killellan Church 1.30-4.00
>Saturday 30th September, Erskine Parish Church 10-12.30.
Kirk Session Training:
>Sunday 15th October 2017, Erskine Parish Church at 2-4.
Anyone wishing to attend, please contact Jennifer Boag: (Tel:720125 e-mail jenniferboag@hotmail.com) or Sheila Tait (Tel: 07484182757 e-mail: sheilatait172@btinternet.com).
Used Stamps – Many thanks to all those who donate their used stamps in the little red basket. Please continue to support this worthwhile cause.
Order of Service and Intimations are available on our website.
Follow us on Facebook
Intimations for Order of Service for next week should be submitted by 5.00 pm .next Wednesday to:-
 N.B. cathbarbour1@btinternet.com
Duty Team next week is E
Church Officer next week is Duncan      
Greenock Westburn Church, 9 Nelson St. Greenock
Tel:- 720257 ( www.greenockwestburn.org.uk)i
Scottish Charity No:- SC005106
Revd. Karen E. Harbison Tel:01475721048  Email: calumkaren@yahoo.co.uk
"WORSHIP, FRIENDSHIP, ACTION

             a kirk that cares"
If you have any information you would like to pass to the minister. Someone ill, in hospital or in need for a ministers visit or a change of address, please fill in the form and give it to the minister or any office bearer, thank you
Name:
(Mr/Mrs/Miss)
……………………………………………………….
Address:
………………………………………………………………………………..………………………………………………………………………………..………………………………………………………………………………..
Tel No.
………………………………………………………………………………..