Order of Service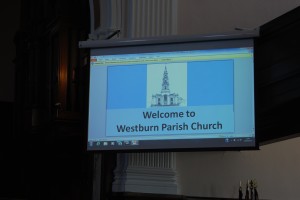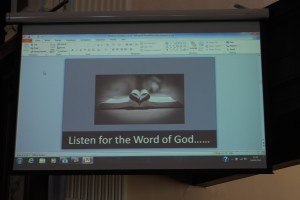 It is our intention to give the Order of Service for the coming Sunday on this page together with  the Intimations will be delighted to welcome you at any of our Services
Feel free to join us and sit in any of our  pews
Order of Service 
 Sunday, 19th August 2018
Jesus and the children – Jesus finds a home
We gather as the people of God
Bible / Introit / Welcome / Intimations
**(Denotes please stand if able)
Call to worship
**Hymn – 175 – Praise I will praise you Lord
Prayer and Lord's prayer
Time with children
**Hymn –  Nothing's too big
We listen to stories of faith and hope
Readings –  Luke 2: 42 – 52
**Hymn –  Jesus parent's left the Temple
Sermon
We respond in faith and hope
Offering , **doxology & dedication
**Hymn – 181 – For the beauty of the earth
Prayer
Reflection
**Hymn – 166 – Lord of all hopefulnes
We  go into the world in faith and hope
Benediction & Amen
**Sung blessing
Thought: Jesus said: " Just as the living Father sent me and I live because of the Father, so the one who feeds on me will live because of me." John Ch 6 v57
 Prayer: Almighty God, give us grace to dedicate ourselves to Your service, that all people may know the glorious liberty of the children of God. Amen.
Intimations
 Tea & Coffee – will be available in the
Church Centre Hall at the close of the service. Please join us for fellowship.
 Holiday Club Thanks to all who helped at the Holiday Club.
Kirk Session Co-ordinating Committee meets on Wed. 22nd August at 7.30pm.
Fellowship Night – Date for your diary. Church bowling and quiz night with fish supper, Saturday 25th August. More details soon.
 AUTUMN MAGAZINE – It's that time again. I need all items sent to me no later than 5pm on Friday 24th August by e-mail or in writing by Sunday 19th August.
Please note no item should be no more than 3 pages A5 including photos. Anything over this will be subject to editing. Please use this opportunity to promote your committees work or any organisation that you are connected to. Thank you, Brian Lindsay, Communications Committee.
 Church Flowers – There are many Sundays from now until the end of the year where there are no volunteers to deliver the flowers after morning worship.
I would be grateful if anyone willing to cover the vacant Sundays added their names to the list on the table at the foot of the north gallery stairs. Thank you, Patricia Robertson
LIFE AND WORK August issue now available priced £2.50..
All enquiries contact Shelagh Hendry Tele 704667 shelaghhendry@icloud.com
Safeguarding training: New Presbytery trainers have been appointed and so we now have training dates for volunteers.  As numbers are limited to 25 per event, priority is given to new volunteers who have not yet attended training.  Dates are as follows:
Sunday 30th September 2018 in Paisley Stow Brae Church 2pm – 4.30pm
Sunday 7th October 2018 in Johnstone St Paul's 2pm – 4.30pm
Sunday 4th November 2018 in Paisley Stow Brae 2pm – 4.30pm.
Anyone wishing to attend, please contact Jennifer Boag: (Tel:720125 e-mail jenniferboag@hotmail.com) or Sheila Tait (Tel:0794 454 3099 e-mail: sheilatait172@btinternet.com) as soon as possible
Order of Service and Intimations are available on our website.
Follow us on Facebook
Intimations for Order of Service for next week should be submitted by 5.00 pm .next Wednesday to:-
  NOTE: simonhutton2007@googlemail.com
Duty Team next week is: G
Church Officer next week is Duncan
Greenock Westburn Church, 9 Nelson St. Greenock
 Tel:- 720257 ( www.greenockwestburn.org.uk)
Scottish Charity No:- SC005106
Revd. Karen E. Harbison Tel:01475721048  Email: calumkaren@yahoo.co.uk
"WORSHIP, FRIENDSHIP, ACTION

             a kirk that cares"
If you have any information you would like to pass to the minister. Someone ill, in hospital or in need for a ministers visit or a change of address, please fill in the form and give it to the minister or any office bearer, thank you
Name:
(Mr/Mrs/Miss)
……………………………………………………….
Address:
………………………………………………………………………………..………………………………………………………………………………..………………………………………………………………………………..
Tel No.
………………………………………………………………………………..