Order of Service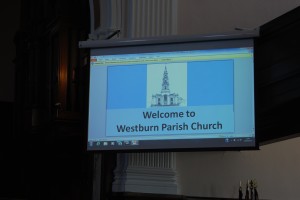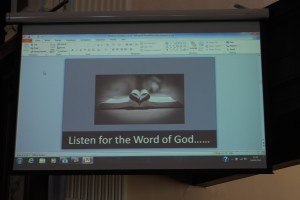 It is our intention to give the Order of Service for the coming Sunday on this page together with  the Intimation.
We will be delighted to welcome you at any of our Services
Feel free to join us and sit in any of our  pews                                    
         Order of Service  
  Sunday, 25th March 2018 at 11am    
   We gather as the people of God
  Purple Patches – Palm Sunday
    Bible / Introit / Welcome / Intimations
  ** (Denotes all stand if able)
  Call to worship  
 ** Hymn  367 – Hosanna, Loud Hosanna
Prayer
We listen to stories of faith and hope
 Time with the children
Hymn – We welcome you Jesus our Saviour
Reading – John 12: 12 – 19
Hymn 364 – All glory laud and honour
Sermon
We respond in faith and hope
Offering,doxology & dedication
**Hymn – Listen to the sound of praising
Prayer
Reflection
**Hymn 365 – Ride on, ride on in majesty
We go into the world in faith and hope
** Benediction & Amen
 Sung Blessing
THOUGHT: Having faith does not mean having no difficulties, but having the strength to face them, knowing we are not alone.
Pope Francis
PRAYER: God of honour and celebration, Together we cry, "Hosanna !" to your son, who rode willingly and bravely into Jerusalem. Hear us as we celebrate your anointed one,
Jesus Christ.  Amen
 Intimations
 Tea and Coffee – Will be available at the close of the Service in the Church Centre Hall. Please join us for fellowship.
Crèche – During the 11.00 a.m. service there is a crèche available in the Lounge for babies and toddlers.
Please join us for worship during Holy Week.  There will be a service here on Wed. Thursday and Friday all beginning at 7.00pm. There will be a Walk of Witness beginning at 10am. at St.Mary's Church on Friday. We will be piecing together our purple patches to make a banner on Saturday morning at 10.30am. – no sewing skills required. All ages welcome. On Easter Day we begin with worship on the Lyle Hill at 7am., followed by breakfast. Our all age celebration takes place at 11am and there will be a short Communion Service at 12.30pm.
Guild – Tuesday 27th March – Holy Week
Flower Calendars for Deliverers – It is important to have someone to deliver flowers each week, if you are able to help please add your name to the list on the table at the foot of the
North Gallery stairs or speak to Patricia Robertson.
LIFE AND WORK March Issue —– now available priced £2.50. This month's cover articles are THE CHURCH OF SCOTLAND AND BREXIT, What it means for the Kirk at home and abroad, and A DIVINE GIFT, the benefits of humour and much more inside. The Gaelic Supplement will only be available quarterly.
Next issue will be June. REMINDER, SUBSCRIPTIONS for 2018 are now due, £27.50 no price increase from last year. Saint Andrew's Press are offering a 10% discount on all books, resources and stationery till 31st May.
See poster in centre foyer for more details.
All enquiries contact Shelagh Hendry Tele 704667 shelaghhendry@icloud.com
Used Stamps – Many thanks to all those who  put their  used stamps in the little red basket. Please continue to support this worthwhile cause.
SUNDAY 25TH March – Music in Lyle Kirk at 3pm.  – Riverside Youth Band – Music to suit all tastes.  See poster on notice board.
Order of Service and Intimations are available on our website.
Follow us on Facebook
Intimations for Order of Service for next week should be submitted by 5.00 pm .next Wednesday to:-
N.B. cathbarbour1@btinternet.com
Duty Team next week is E
Church Officer next week is Duncan
Greenock Westburn Church, 9 Nelson St. Greenock
 Tel:- 720257 ( www.greenockwestburn.org.uk)i
Scottish Charity No:- SC005106
Revd. Karen E. Harbison Tel:01475721048  Email: calumkaren@yahoo.co.uk
"WORSHIP, FRIENDSHIP, ACTION

             a kirk that cares"
If you have any information you would like to pass to the minister. Someone ill, in hospital or in need for a ministers visit or a change of address, please fill in the form and give it to the minister or any office bearer, thank you
Name:
(Mr/Mrs/Miss)
……………………………………………………….
Address:
………………………………………………………………………………..………………………………………………………………………………..………………………………………………………………………………..
Tel No.
………………………………………………………………………………..