Order of Service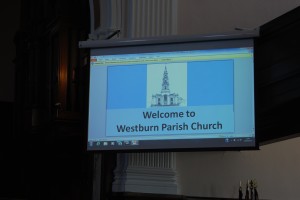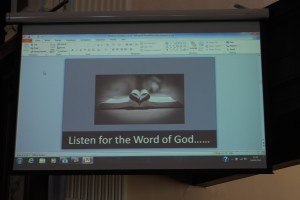 It is our intention to give the Order of Service for the coming Sunday on this page together with  the Intimations
We will be delighted to welcome you at any of our Services
Feel free to join us and sit in any of our  pews
Sunday,17th June 2018 – The Ten Commandments
 We gather as the people of God
Bible / Introit / Welcome / Intimations
**(Denotes all stand if able)
Call to worship
**Hymn 153 – Great is thy faithfulness
Prayer
Time with children
**Hymn – Love is something if you give it away
 We listen to stories of faith and hope
Readings –  Exodus  20: 12 – 17, Matthew 22: 34 – 40
**Hymn –  485 Dear Lord and Father
Sermon
We respond in faith and hope
 Offering, doxology & dedication
**Hymn – A new commandment
Prayer
Reflection
**Hymn – 527 Lord make us servants of your peace
We  go into the world in faith and hope
Benediction & Amen
**Sung blessing
Thought:
You can never learn that Christ is all you need, until Christ is all you have."  Corrie Ten Boom
 Prayer:
All I need is You, Jesus, All I need is You.
You are the Source of all I need. All I need is You. Amen.
 Intimations
Tea & Coffee – will be available in the Church Centre Hall at the close of the service. Please join us for fellowship.
 Crèche – During the service there is a crèche available in the Lounge for babies and toddlers.
Next Sunday – morning worship will be celebrated at 11 am in the sanctuary. This service will be an all age service which includes our prizegiving for Sunday School and Messy Church children. All welcome
The Property Committee will meet on Wednesday, 27th June at 7 pm.
Church Flowers – There are 21 Sundays from now until the end of the year where there are no volunteers to deliver the flowers after morning worship. I would be grateful if anyone willing to cover the vacant Sundays added their names to the list on the table at the foot of the north gallery stairs. Thank you, Patricia Robertson
LIFE AND WORK – LIFE AND WORK June issue now available priced £2.50. This month's cover articles are ABSTINENCE AND ADDICTION, the history of abstinence in the Church of Scotland, I LOVE WHAT I DO, meet Ann Lyall DCS, SOMEBODY'S CHILD, encountering rough sleepers and much more inside.
The Gaelic Supplement available, next issue will be September. All enquiries to Shelagh Hendry Tele 704667 or email shelaghhendry@icloud.com.
Annual Outing & Afternoon Tea – all those going on car run tomorrow should have received information about their pick up point. We have a few spare seats so if you would like to go , please speak to Karen or Liz.
TONIGHT: Summer Songs of Praise Service with Stedfast Silver Band – will take place at 7 p.m.
Strawberries and ice cream will be served after the service.
This weekend is invitation to church weekend so why not invite someone you know to come along.
Order of Service and Intimations are available on our website.
Follow us on Facebook
Intimations for Order of Service for next week should be submitted by 5.00 pm .next Wednesday to:-
  NOTE: simonhutton2007@googlemail.com
Duty Team next week is: H
Church Officer next week is Duncan
Greenock Westburn Church, 9 Nelson St. Greenock
 Tel:- 720257 ( www.greenockwestburn.org.uk)i
Scottish Charity No:- SC005106
Revd. Karen E. Harbison Tel:01475721048  Email: calumkaren@yahoo.co.uk
"WORSHIP, FRIENDSHIP, ACTION

             a kirk that cares"
If you have any information you would like to pass to the minister. Someone ill, in hospital or in need for a ministers visit or a change of address, please fill in the form and give it to the minister or any office bearer, thank you
Name:
(Mr/Mrs/Miss)
……………………………………………………….
Address:
………………………………………………………………………………..………………………………………………………………………………..………………………………………………………………………………..
Tel No.
………………………………………………………………………………..