Order of Service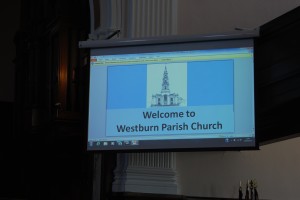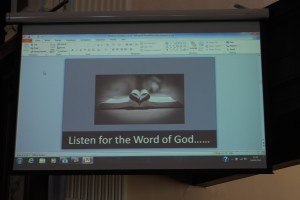 It is our intention to give the Order of Service for the coming Sunday on this page together with  the Intimation.
We will be delighted to welcome you at any of our Services
Feel free to join us and sit in any of our  pews                                    
         Order of Service  
Sunday 19th November 2017    
'Go….'  Go settle…
We gather as the people of God
Bible / Introit / Welcome / Intimations
** (Denotes all stand if able)
Call to worship
**Hymn 125 – Lord of all being throned afar
Prayer
We listen to stories of faith and hope
Time with children
**Hymn – He's got the whole world in his hands
Readings –  Jeremiah 29: 1,4 -14
** Hymn 96 – You are before me Lord
 We respond in faith and hope
 Offering, doxology & dedication
**Hymn   623 – Here in this place
Prayer of thanksgiving, intercession
Reflection
**Hymn   256 – May the God of hope
  We go into the world in faith and hope
 ** Benediction & Amen
**Sung blessing   
THOUGHT: God does not plant a seed which He has no intention of harvesting.  Michael Quoist
 PRAYER : Lord, awaken us to the reality of your presence with us and assure us of the love that never fails
Intimations
Tea and Coffee – Will be available at the close of the Service in the Church Centre Hall. Please join us for fellowship.
Crèche – During the 11.00 a.m. service there is a crèche available in the Lounge for babies and toddlers.
Worship –  We look forwarding to welcoming Rev Eileen Manson to lead our worship next Sunday. Karen will be at St.Ninian's.
Sunday Coffee – At the end of the year we will be losing a full coffee team and it would be helpful if we could have some volunteers to cover the shortfall.
 Guild  Tuesday 21st  November  – Subject – Japan – Speaker Gillian Dick.
Discipleship Committee – Several new books have been added to the Church Library recently – why not go and have a look. If you wish to borrow a book, then just take it home and bring it back when you have finished reading it!
Bible Readers' Rota for 2018 – In order that the bible readers' rota for 2018 can be prepared, can you please let Hazel Munro know by the end of November if you wish to either add or remove your name from the current list of weekly readers. It would be good to welcome new people to the list so please consider becoming involved in this part of service.
NATIONAL DAY OF PRAYER
This Saturday, 25th November, has been designated by the Church of Scotland as a National Day of Prayer. It is hoped that people all over the country will deliberately set aside during the day a little bit of time to be devoted to prayer. All of us here at Westburn are encouraged to join in this effort with people all over Scotland. Let us each just pray about something or someone that is important to us.
Westburn Plaques – There are many commemorative plaques around our church.  The names on these have been recorded and you can find them in a book on the table at the church library. Many of the plaques give names of those who fought and died for our country during WW1 and WW11.  It would be interesting to have more information about some of the people mentioned, so if you would like to share any of their stories, please get in touch.  Liz Smith ( lizsmithunion@gmail.com)
 LIFE AND WORK November issue now available priced £2.50. This month's cover articles are OKAY GOD YOU WIN, the case for Christ on the silver screen, IT'S HERE. IN OUR TOWNS, OUR CITIES AND IN OUR COMMUNITIES, the shocking truth about human trafficking,
REMEMBRANCE, Special prayer from the Moderator and GUILD 2017, reports from annual gathering.
All enquiries to Shelagh Hendry Tele 794667.
Smalls for All – Our donations for 'Smalls for All ' will be collected by Rotary today, thanks for donations for this cause.
Used Stamps – Many thanks to all those who donate their used stamps in the little red basket. Please continue to support this worthwhile cause.
Order of Service and Intimations are available on our website.
Follow us on Facebook
Intimations for Order of Service for next week should be submitted by 5.00 pm .next Wednesday to:-
 N.B. cathbarbour1@btinternet.com
Duty Team next week is E
Church Officer next week is Duncan
Greenock Westburn Church, 9 Nelson St. Greenock
 Tel:- 720257 ( www.greenockwestburn.org.uk)i
Scottish Charity No:- SC005106
Revd. Karen E. Harbison Tel:01475721048  Email: calumkaren@yahoo.co.uk
"WORSHIP, FRIENDSHIP, ACTION

             a kirk that cares"
If you have any information you would like to pass to the minister. Someone ill, in hospital or in need for a ministers visit or a change of address, please fill in the form and give it to the minister or any office bearer, thank you
Name:
(Mr/Mrs/Miss)
……………………………………………………….
Address:
………………………………………………………………………………..………………………………………………………………………………..………………………………………………………………………………..
Tel No.
………………………………………………………………………………..