Messy Church
Welcome back to MESSY CHURCH at WESTBURN.
WESTBURN Church, Greenock, start their fourth year of Messy Church this weekend.
Families are invited to go along to the Nelson Street church and have some fun on Saturday (10 September) between 4 and 6pm.
There are different crafts for everyone to enjoy, stories and songs, refreshments and, to finish off everyone sits down for a well-earned meal.
Lynne Cairns of the church said: "Our aim is to get involved with the local community, bring people together and let the children have lots of fun.
"It is open to everyone, it's all free, and runs on the second Saturday of every month in Westburn Church hall."
It takes place on the second Saturday of each month. The time is from 4.00 to 6.00pm
For 2016 the  following dates are:-
8th October 2016
12th November 2016
10th December 2016
The programme begins with a period of crafts and games followed by a short period of family worship. It concludes with gathering in the main hall for a simple meal. All children and families will be made most welcome
On Saturday 30th July. Lynne & Mina cycled round Cumbrae in aid of funds for Messy Church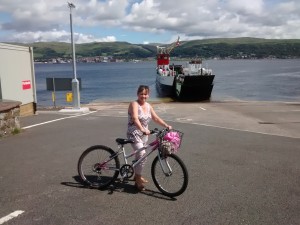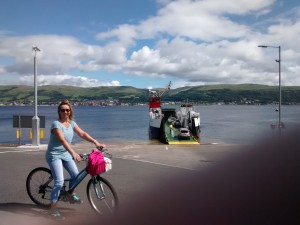 A total of £560 was raised. Well done to them both
At our Messy Church in February we welcomed someone new. Someone who likes meeting new people, having lots of fun and also going to stay with a differnt family every few weeks.
He likes to be kept busy and go on adventures with his new family and especially likes to get his picture taken when he is doing something exciting.
His name is Messy Ted and you can spot him in one of the attached pictures.
If you come along next time you can find out what he's been up to  and  maybe you will be  the one who gets to take him home!!