Lyle Hill – 2019 Early Morning Service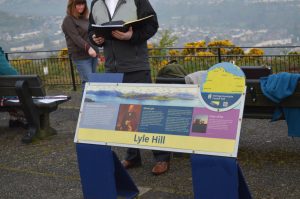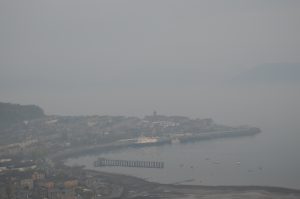 Once again we gathered at the top of the Lyle Hill for our Early Morning Service.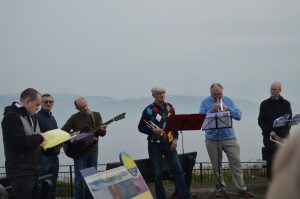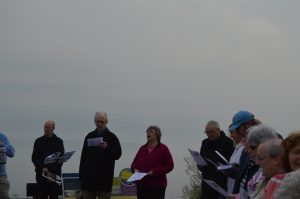 The weather was dry and bright with a mist over the river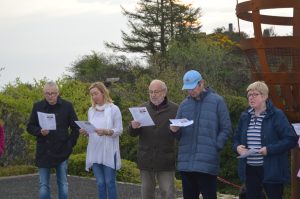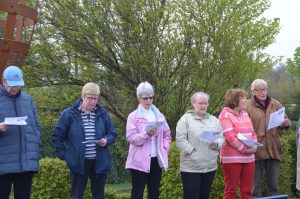 Nearly forty people gathered including some Clergy and members of neighbouring Congregations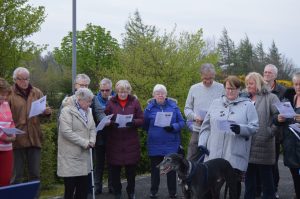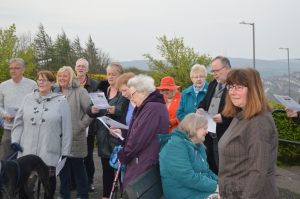 Our Service was led by our Student Minister William Boyle.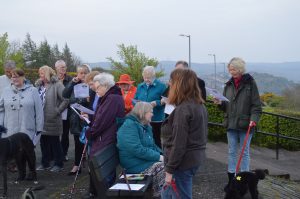 The Prayers and Bible Readings gave cause for thought and we were inspired by the hymns.
These were
This is the Day
Shine Jesus Shine
and Lord of the Dance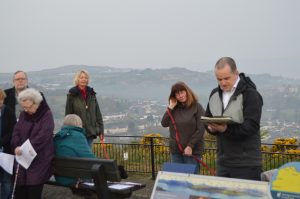 At the conclusion of a friendly service, we made our way to the Church Hall where thanks to Patricia, Sandra and Ann a breakfast was waiting which gave a further opportuniry for friendship