Guest Book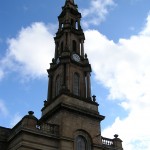 We hope that you have enjoyed this visit to our web site and will return again in the near future.
If you would like to contibute to the content, please contact us.
If you would like leave a message or make a comment, please do so below.
Please note that all messages/comments will be subject to scrutiny prior to being published. No abusive or rude content will be added.