The Big Sing 2016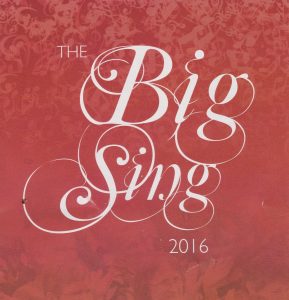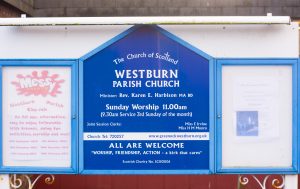 On Friday 18th November 2016 , Greenock Westburn had the privilege of hosting the national Guild's  'Big Sing 2016'
Around 950 Guild members and friends travelled from all across Scotland to participate in this wonderful Service.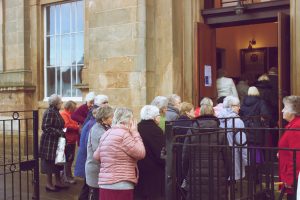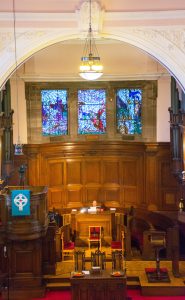 A packed church raised their voices to sing well known hymns such as, Praise my soul, Joy to the World, 'Oh for a Thousand tonques to sing'  plus many others.
Rosemary Johnston (National Convenor) gave the Opening Welcome. Our minister Rev. Karen Harbison followed with the Call to Worship.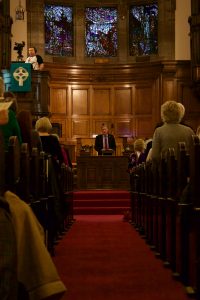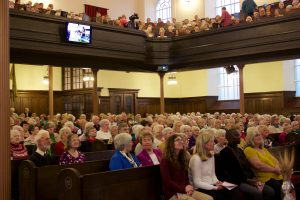 A selection of Readings were read by the various Officials and Committee Convenors. These Readings were interspersed with the selected hymns
Prior to the uplifting of the Offering, Grey Sidra from the Livingstonia Synod Aids was interviewed on the work done, explaining how they support people infected by HIV/Aids. Particular support being given to vulnerable families to help improve their food security.
As the offering was uplifted Ian Whyte (General Secretary) gave a Musical Interlude during which slides were projected on the screens showing in detail the work carried out by the Project. There was a total  Offering of £2,165
At the close of a very meaningful Service, the final hymn was ' You shall go out with joy'.
Special thanks are given to the staff and students forming the Television Unit of the West Scotland College (Greenock Campus)  for their work in recording and filming of the Service.
This can be viewed below:-