Rev. Morris Coull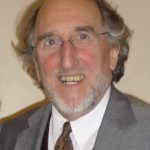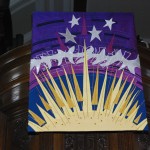 Having served as our Interim Moderator and Locum for nearly two years, the Rev. Morris Coull took his final Service with us on Sunday 2nd February 2014.
Morris was delighted to have been appointed Interim Moderator and Locum here at Westburn.
He has worked tirelessly spending much time on pastoral duties.. He and his wife Ann have become good friends to many of the congregation.
On Thursday 6th February the Induction of our new Minister, the Rev Karen E. Harbison, took place. The final duty of Morris was to take the chair at the opening of the  Welcoming Social. Assistant Session Clerk, Alan Gallacher, paid tribute to Morris and the diligence that he had given. His pastroral work was recognised and  appreciated by all  the Congregation. On behalf of the congregation a senior Elder, Mr George Murray, made a presentation to him.
The previous background of the Rev Morris Coul is:-
Folllowing two years as an assistant at Bearsden South Parish Church on the North side of Glasgow, Morris was ordained to his first charge in New Cumnock Old Parish Church in Ayr Presbytery in 1974, and served there for some eight years before being called to Hillington Park Parish Church on the south side of Glasgow in 1983. During a Sabbatical period in 1993 Morris attached himself to the staff of Peachtree Presbyterian Church in Atlanta, Georgia, USA, gaining valuable insight into the vision, ministry and administration of a highly successful church of some 11,000 members and 12 ministers.
In 1996 Morris was called to the linked charge of Allan Park South with the Church of the Holy Rude in Stirling. (Outside of Westminster Abbey, the Holy Rude is reputedly the only other church in Britain to have hosted a Coronation and still be used for public worship. In 1567 James VI, when just thirteen months old, was crowned in the church, the sermon being preached by John Knox)
After 10 years in Stirling Morris and his wife Ann retired to Largs. That same year they were involved in taking 144 ministers, elders and their spouses over to Charlotte, North Carolina to see Team Ministry in action in four successful church locations.
After a short spell as Locum at Old Gourock and Ashton Parish Church, Morris  took the opportunity in 2008 of a change in Church Law to make a successful application for the post of Minister at Skelmorlie and Wemyss Bay Parish Church.  He finally retired from full-time ministry in April 2011.
A brief stint as Locum at the Scots Kirk (St. Andrew's) in Brussels over the summer allowed the Coulls to spend time with their daughter Katie and her family (and to meet up with their son Charles in London) before returning home to take up a four month appointment at Inverkip Church.