Easter Early Bird Service 2014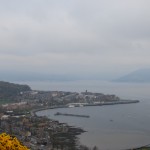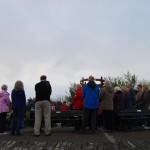 Once again the Early Birds of Greenock Westburn made their way (either by foot or by car) to the top of Greenock's Lyle Hill.
At 7.00 am, They gathered for a simple act of worship conducted by Rev Haren Harbison The musical accompaniment was provided by her husband Calum.
On an clear  morning with a light east wind, nearly forty people took part in a simple act of worship in a very peaceful setting. The Service included Bible Readings , prayer and hymns including 'Alleluia, alleluia, give thanks to the risen Lord' and 'Thine be the glory, risen conquering Son'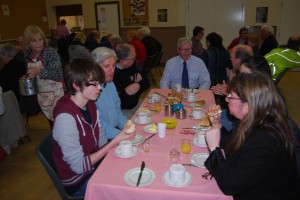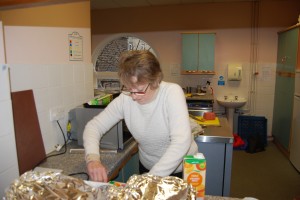 Leaving the hill top to the refrain 'We are marching in the light of the Lord' we made our way back to the church hall to be welcomed by the kitchen team of Patricia, Sandra and Irene who had prepared a very welcome breakfast, The Bacon and Slice rolls were delicious.
         Click on to any photograph to view a full size view