Big Saturday 2015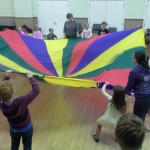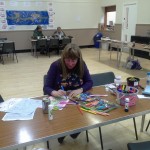 On Saturday 28th February 2015 we opened the Church for our 4th annual "BIG SATURDAY" event.
This was open to all the kids who come along to the church organisations ie. Rainbows, scouts, girls brigade, messy etc, for the sole purpose of geting together and having a day of FUN.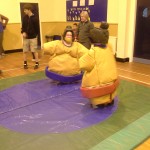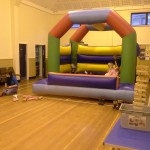 We had all the usual activities set up in the two halls – face painting, badge making, cake decorating, bouncy castle – and of course the favourites – sumo wrestling and rocket launching, along with the tuck shop when a well deserved rest was needed.
After a few hours of running around enjoying their favourite activities we got all the kids back together in the hall and played some games. This kept them occupied while a covert trip to the local chip shop was taking place.
PIZZA, CHIPS AND FIZZY JUICE SEEMED LIKE THE ONLY WAY TO END A FABULOUS DAY!!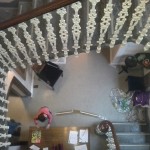 Thanks to all the helpers who made the day possible – especially Craig and his team, and thanks to all the children who came along. If you had fun, please come back next year, or next week to Messy Church and please bring your friends!!
EVERYONE WILL BE MADE MOST WELCOME