Audio Visual System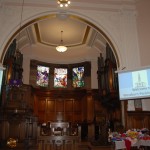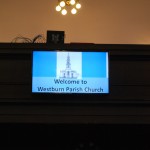 After may months of negotiation and discussion, the Kirk Session agreed in February 2014 to proceed with the installation of an audio visual system.
Work commenced early April 2014 and on Sunday 6th April we were able to make use of the new system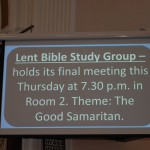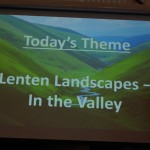 The improvement to the sound aspect is remarkable. On the visual aspect, the screens were dropped down prior to the start of the Service to display the Intimations. On Easter Sunday, the screens were used extensively during the full Service.
CLICK ON TO ANT PHOTOGRAPH TO VIEW FULL SIZE