10th Anniversary Service
Westburn Parish Church
Sunday 4th December 2016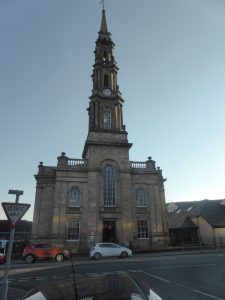 On Sunday 4th December 2016 Westburn celebrated 10 years of the union between St Georges North and St Lukes which took place on 29th November 2006.
The ministers at the time of the union were Very Rev. W.C. Hewitt and Rev W.D,Hamilton and the session thought it would be appropriate to celebrate this land mark by having them take part in a service to mark the occasion.
A committee was formed and this was duly arranged and the necessary arrangements were put in place.
The Service was taken by our minister Karen with Bill delivering the Sermon and Douglas leading us in the celebration of Communion.
It was appropriate that the theme for this 2nd Sunday of Advent was "Vision". Bill in his sermon mentioned  the vision that  St Georges North and St.Lukes had 10 years ago and how we must continue with this vision not only for this Church but for the spreading of the word throughout the parish and beyond just as the prophets before did.
After the Service there was tea and coffee served in the lounge.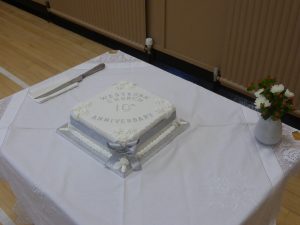 As it is the case with most parties there was a cake.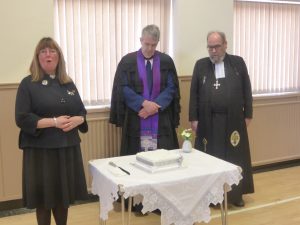 The cake was duly cut by Douglas and Bill.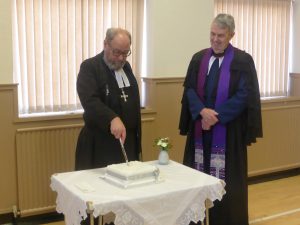 The Cake was made for us by Sandra Downie and we all thank her for doing this for this celebration.
A good time was has by all .Well done everyone.
Brian Lindsay
Communications Committee