Choir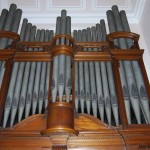 Our small but enthusiastic choir is led by Organist & Choirmaster Neil Mc Phee, an organ student of Mr Derek C Fry MA BMUS FRCO LRAM ATCL, at St John's Episcopal Church Greenock. Neil was for many years Derek's assistant at St Johns.
The two manual pipe organ was built and installed  by Binns of Leeds  in 1912.  It was renovated by Rushworth & Dreaper of Liverpool in 1974.
The choir meets for rehearsal  every Thursday night at 7.00. During this time, the opportunity is taken to practise the choir anthems which are enjoyed by the congregation at morning worship.
Potential new members are encouraged to  come along and give it a try.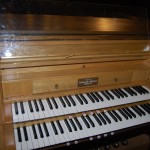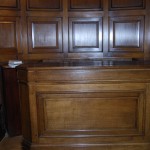 Anyone interested please speak to Neil