Gillian McAllister
Gillian McAllister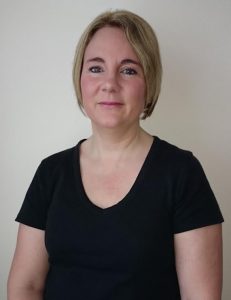 In 2015 and further to a request to review the hours worked by our existing church officers, the Kirk Session decided to increase the number Church Officer's to three.
As from 5th January 2015, Gillian has fulfilled this role. She gives a resume as follows:-
Due to the retirement of Danny Cairns in 2019, the decision was taken to increase the team to four Officers
In 2015, she described herself as follows :-
Just a few short words to introduce myself to anyone who doesn't know me.
My name is Gillian McAllister. My husband Findlay and I began attending St Lukes 17 years ago and have been members of St Lukes and Westburn for 16 years. We were married in August 2000 and have been blessed with three wonderful children Scott, Andrew and Sam.
I am very excited to be starting my post as one of the Church Officers at Westburn Parish Church.
I feel honoured to have become a part of the church team and am really looking forward to the new challenges facing me and getting to know everyone a little bit better.